I've noticed that R5's style have changed a lot since they were younger. Now they have like a darker rock n' roll style but when they were younger they had that happy colorfull rock n'roll style.But I do love their style tho. Especially Rydels.
R5 in 2009 where they started to play shows for the first time as a band.
R5 in 2010
R5 in 2011
This was either 2011 or 2012 but I think it's 2011.
R5 in 2012
R5 in 2013
R5 in 2014
LOL I got this pic as a poster in a magasin once
R5 in 2015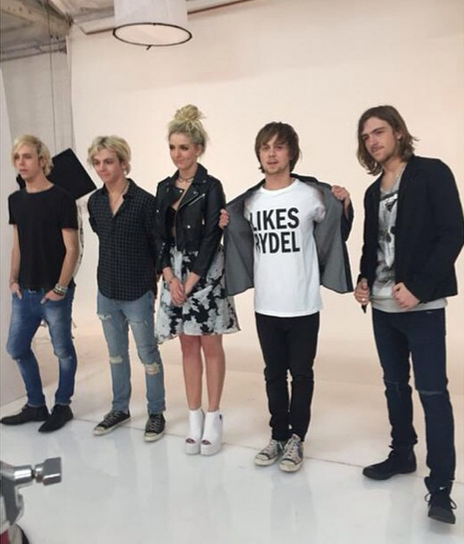 Can u guys see Ratliff's shirt? Just so u know... Rydellington is real!!!!!!